5 Fleet Place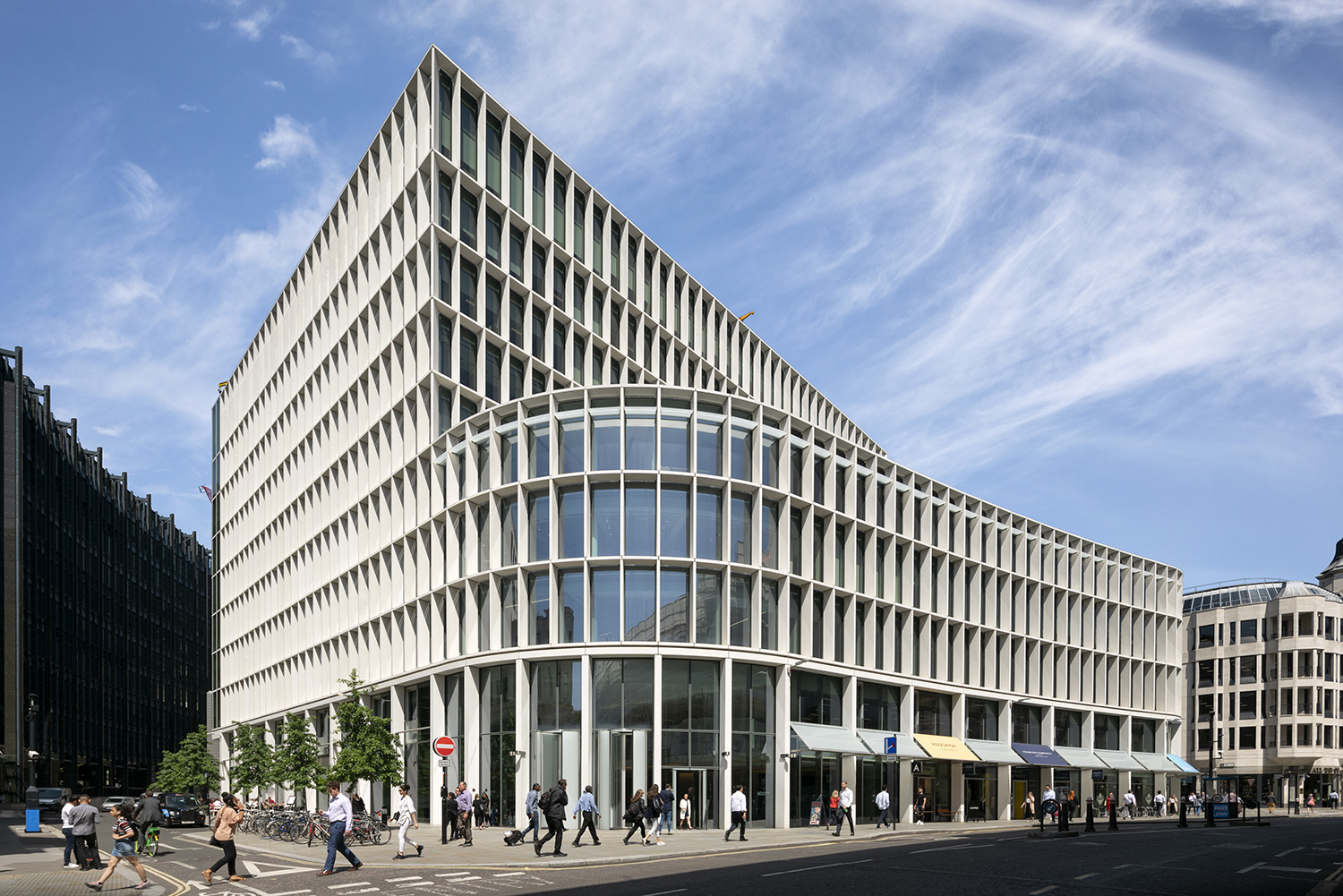 60 Ludgate Hill
One Smart's Place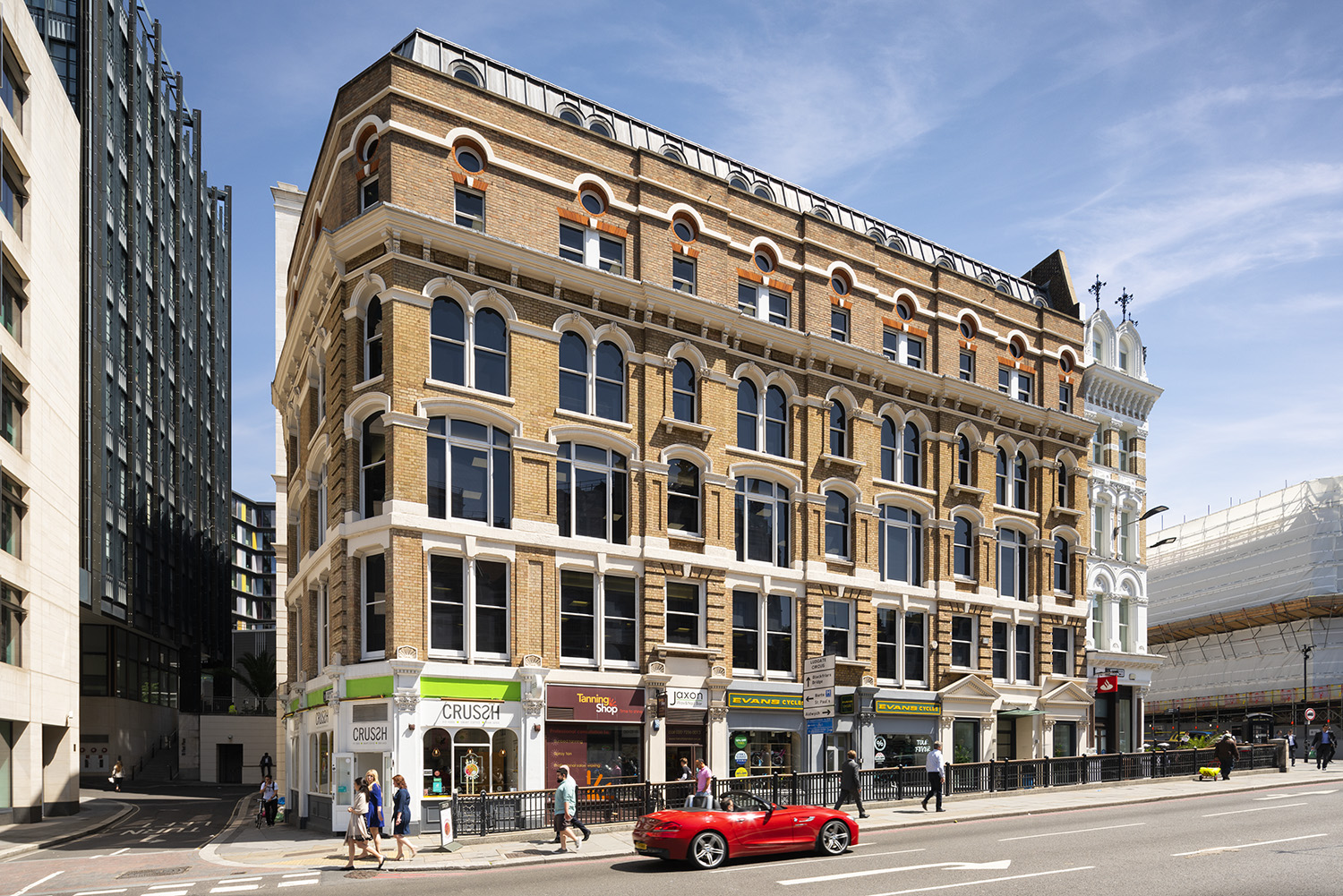 1 Farringdon Street
The Daily Express Building
30 South Colonnade
Berkeley Hotel, London
Palestra House, London
British Museum Extension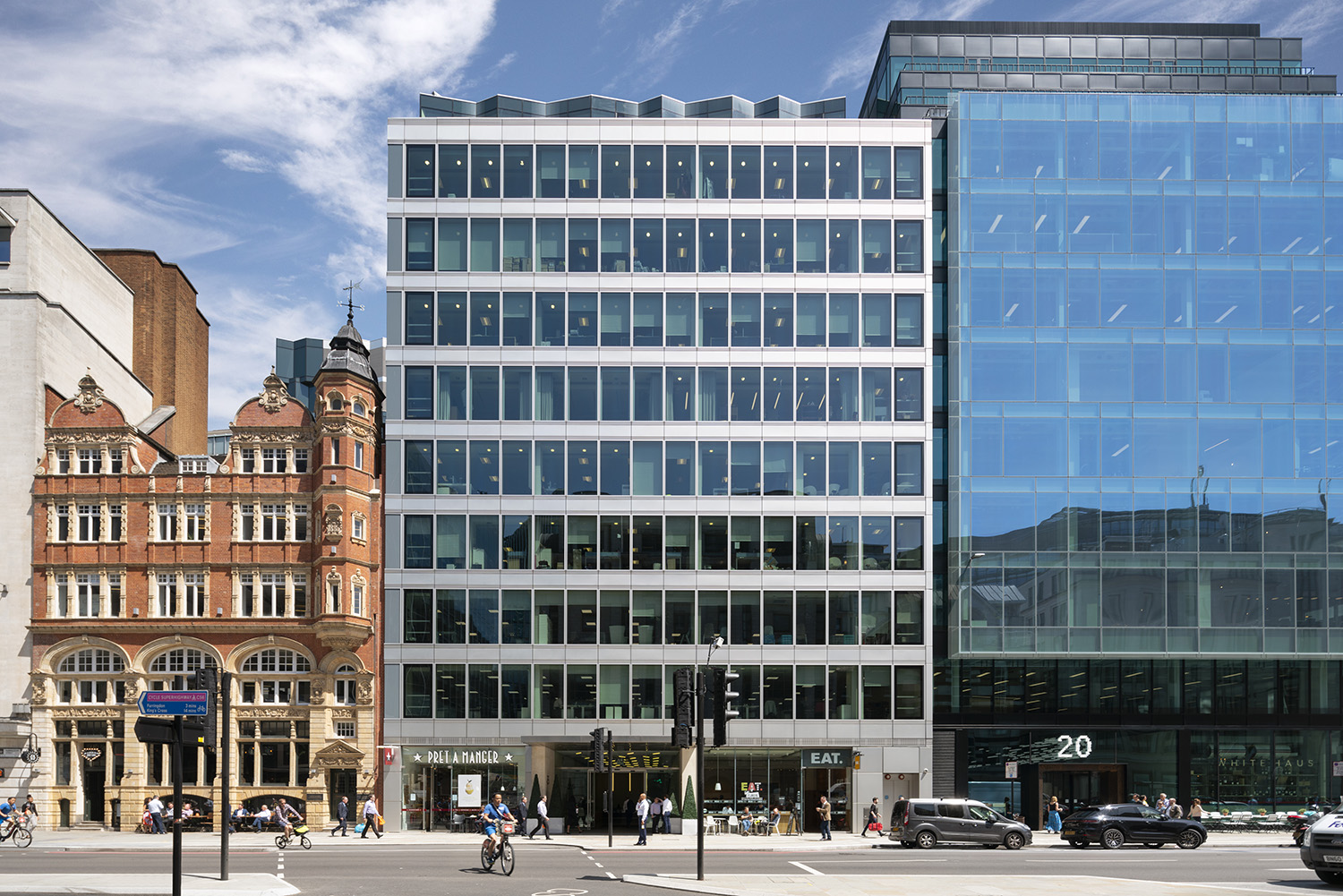 25 Farringdon Street
Devonshire House
Merano Residences
Old Street Works
One Blackfriars
Sentinel House
The Shard
the peoplebuilding
5 Merchant Square
5 Merchant Square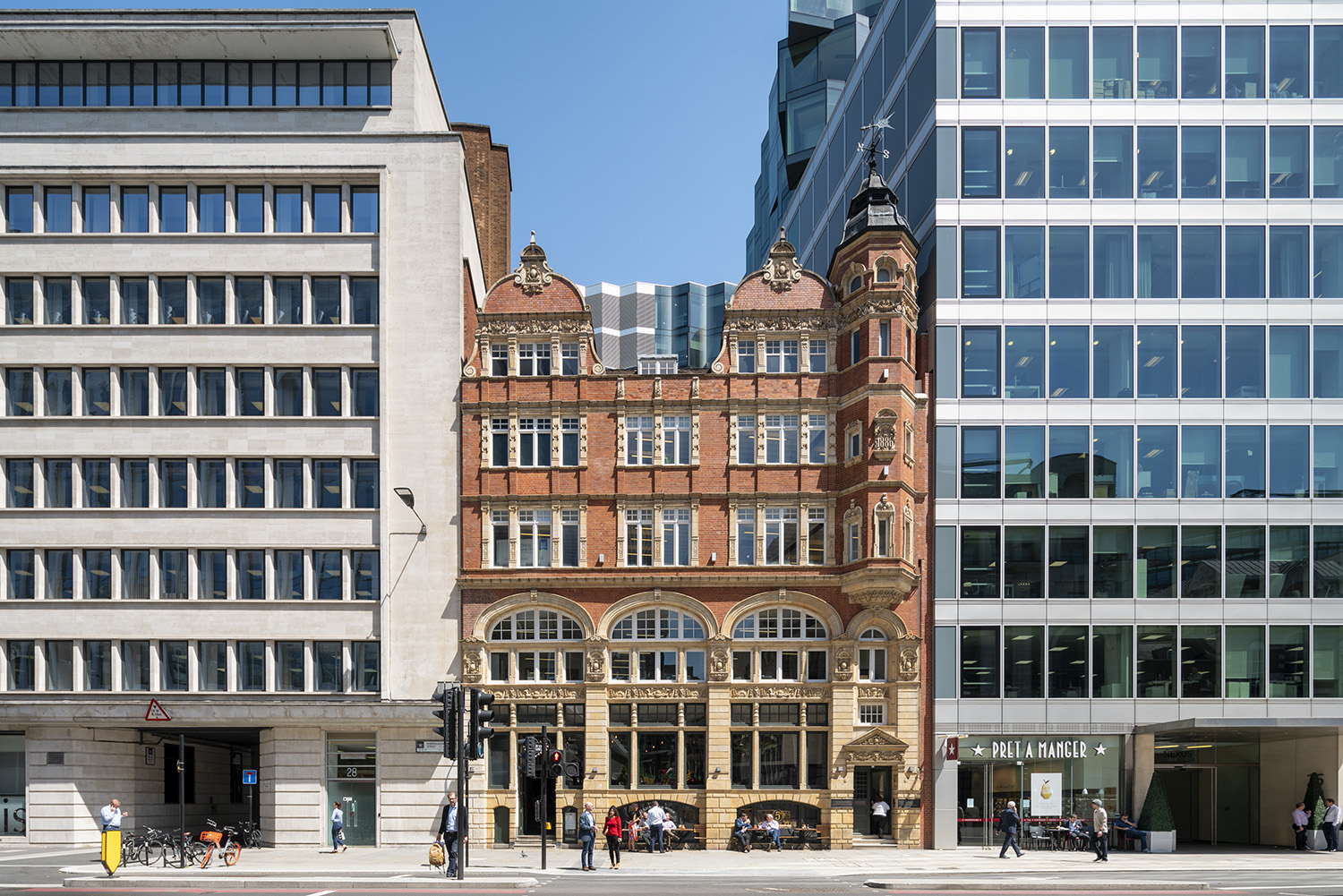 26 Farringdon Street
255 Hammersmith Rd
28 Savile Row, London
Pan Peninsula
85 Theobalds Road, London
NEO Bankside + Tate Modern Switch House
Neo Bankside
TEA Building, London
Brent Civic Centre
65 Southwark Road, London
36-38 Cornhill, London
Greenwich University
More London
90 Long Acre, London
8-9 Ludgate Broadway
Clearwater House, London
Queens Apartments
BBC
20 Farringdon Road, London
The Shard
The Yellow Building
Crowne Plaza Hotel London
Almack House London
Lime Street London
City of London
Cavendish Square Gardens
Canary Wharf London
11 Boulevard de la Plaine Ixelles, Brussels
80 Victoria Street, London
City of London
Lime Street, London
Centre Point, London
Chiswick Business Park
Old Broad Street, London
Tower 42
Park Plaza Westminster Bridge London
Lloyd's of London
City Tower, London
City Tower, London
20 Gresham Street, London
Bullring Shopping Centre, Birmingham
Fujitsu Stevenage
Clearwater Yard, London
Sainsbury's Headquarters
10 Portman Square, London
Square – Brussels Meeting Centre
88 Wood Street, London
25 Canada Square, London
The Shard, London
207-211 Old Street, London
5 Fleet Place
5 Fleet Place, Midtown, London EC4M 7RD by Joas Souza Photographer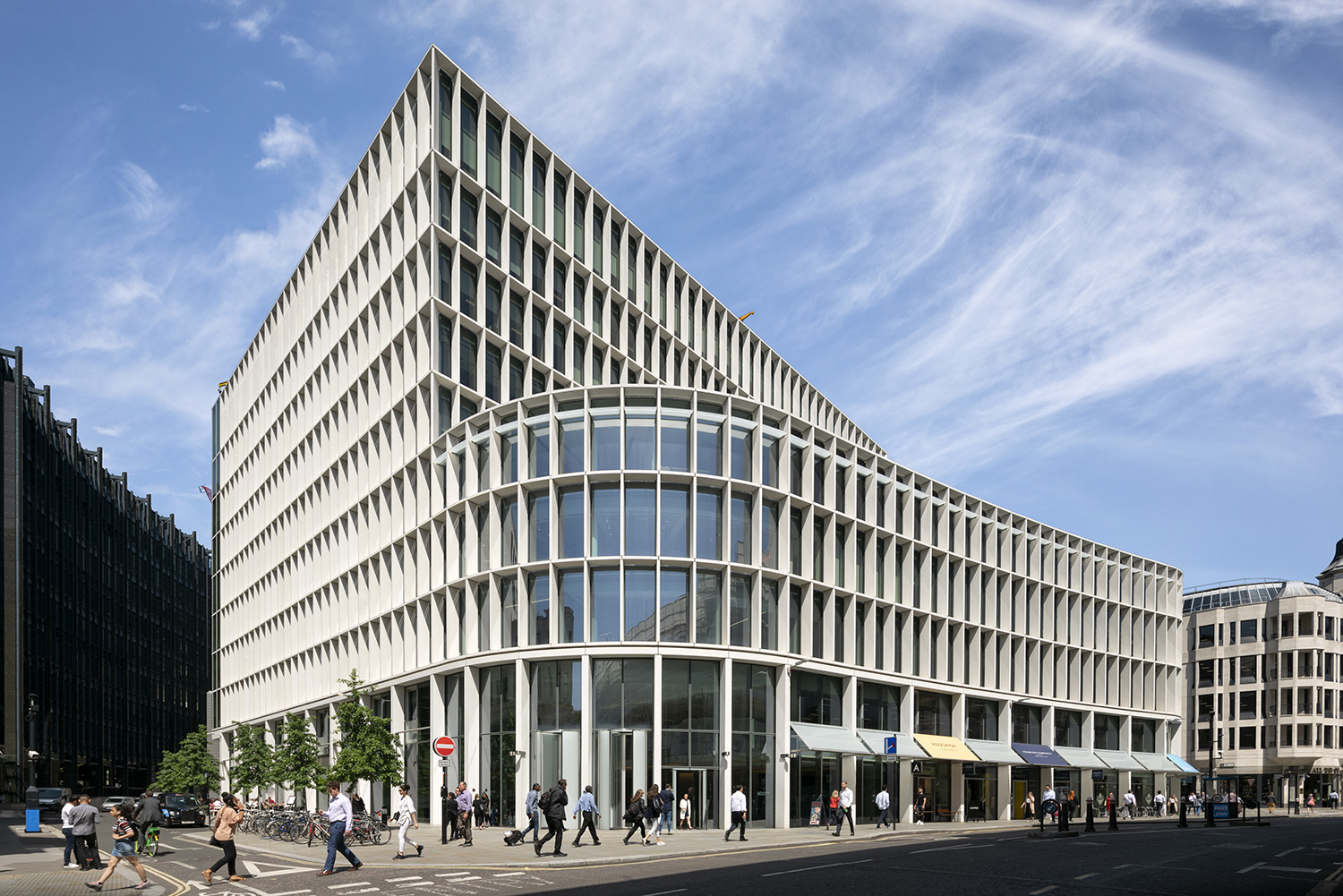 60 Ludgate Hill
1 and 2 New Ludgate is a development of two office buildings of 157,917 sq ft and 198,630 sq ft, and 28,524 sq ft of retail. Located next to the Old Bailey, England's most famous court, New Ludgate consists of two buildings which provide 35,210sqm of commercial office, retail and restaurant space. Both buildings have distinctive designs and roof terraces with great views of St Paul's Cathedral. One New Ludgate is part of the transformation of an old 1980's city block into a lively new quarter near St Paul's Cathedral. The building comprises nine storeys of flexible office space with restaurants and shops at ground floor, spilling onto a newly created piazza. A large roof terrace on the 5th floor provides incredible views across St Paul's Cathedral for occupier Ropes & Gray.
One Smart's Place
One Smart Place at 182-184 High Holborn development in Covent Garden, London WC1 . Photography by Joas Souza.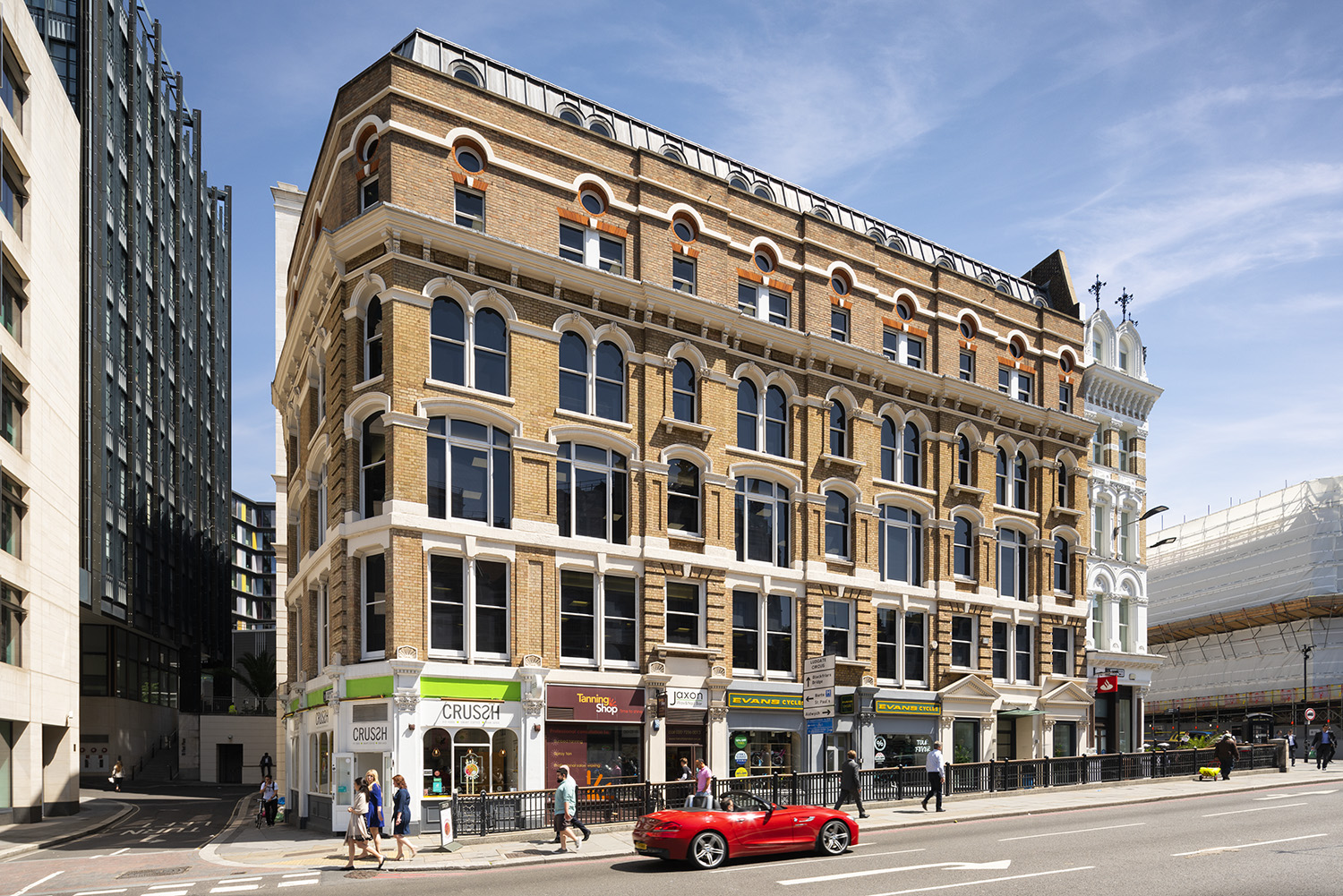 1 Farringdon Street
1 Farringdon Street, London EC4M 7LH by Joas Souza Photographer
The Daily Express Building
The Daily Express Building is a Grade II* listed building located in Fleet Street in the City of London. It was designed in 1932 by Ellis and Clark to serve as the home of the Daily Express newspaper and is one of the most prominent examples of art-deco / Streamline Moderne architecture in London.
30 South Colonnade
30 South Colonnade - Canary Wharf by Joas Souza Photographer
Berkeley Hotel, London
Berkeley Hotel by Joas Souza Photographer
Palestra House, London
Palestra House by All Design photographed by architectural photographer Joas Souza Photographer
British Museum Extension
British Museum Extension by Rogers Stirk Harbour + Partners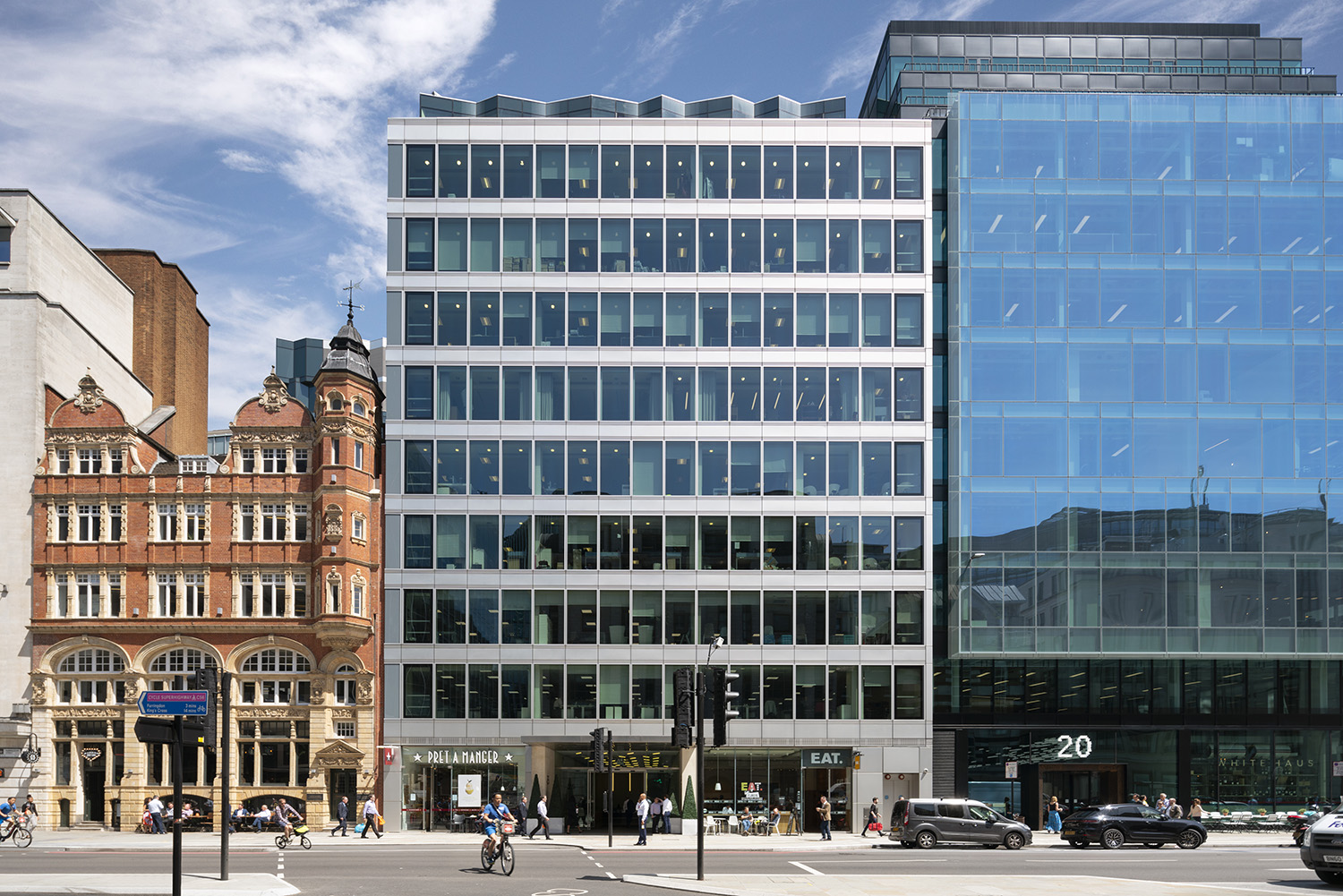 25 Farringdon Street
25 Farringdon Street, Farringdon, London EC4A 4AB by Joas Souza Photographer
Devonshire House
Devonshire House, Mayfair, London by Joas Souza Photographer
Merano Residences
Merano Residences by Rogers Stirk Harbour + Partners
Old Street Works
Old Street Works by Joas Souza Photographer
One Blackfriars
One Blackfriars London
Sentinel House
Sentinel House - 193-197 Old Marylebone Road, London NW1 5QP by Joas Souza Photographer
The Shard
The Shard from More London by Joas Souza Photographer
the peoplebuilding
the peoplebuilding by Joas Souza Photographer
5 Merchant Square
by Joas Souza Photographer
5 Merchant Square
by Joas Souza Photographer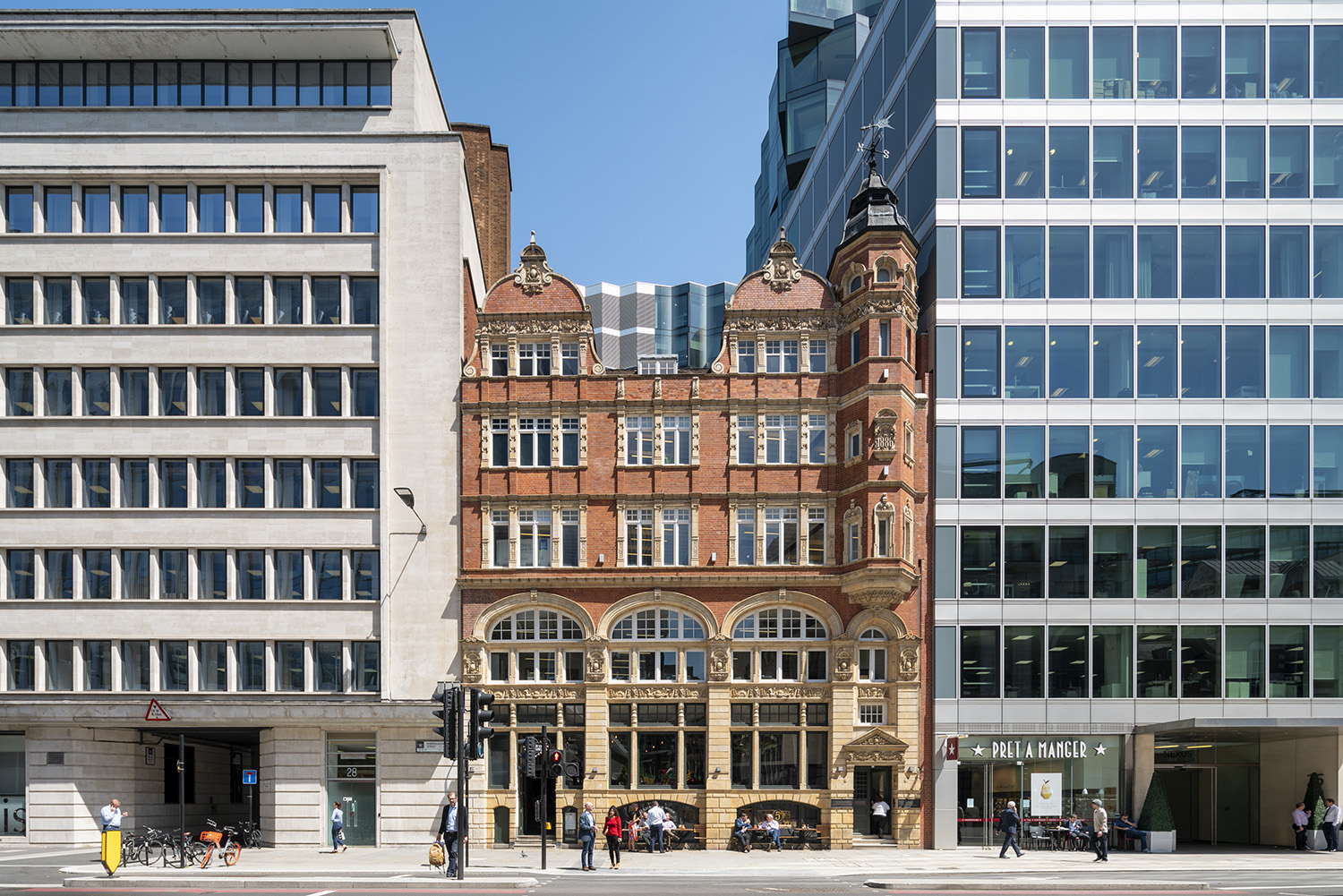 26 Farringdon Street
26 Farringdon St, Farringdon, London EC4A 4AB, Period building sandwiched between 2 contemporary buildings, London, UK
255 Hammersmith Rd
L'Oreal Hammersmith - 255 Hammersmith Rd, Hammersmith, London W6 8AZ by Joas Souza Photographer
28 Savile Row, London
28 Savile Row by Joas Souza Photographer
Pan Peninsula
85 Theobalds Road, London
85 Theobalds Road by Joas Souza Photographer
NEO Bankside + Tate Modern Switch House
Tate Modern Switch House and NEO Bankside by Joas Souza Photographer
Neo Bankside
Neo Bankside by ROGERS STIRK HARBOUR + PARTNERS, Photographed by Joas Souza
TEA Building, London
TEA Building by Architectural photographer Joas Souza
Brent Civic Centre
Brent Civic Centre by Joas Souza Photographer
65 Southwark Road, London
65 Sothwark Road by Architectural Photographer Joas Souza
36-38 Cornhill, London
36-38 Cornhill, London by Architectural photographer Joas Souza
Greenwich University
Greenwich University by Architectural photographer Joas Souza
More London
More London by architectural and aerial photographer Joas Souza
90 Long Acre, London
90 Long Acre by architectural and aerial photographer Joas Souza
8-9 Ludgate Broadway
8-9 Ludgate Broadway, by Joas Souza Photographer
Clearwater House, London
Clearwater House, Photo by Joas Souza
Queens Apartments
Queens Apartments, W2 by architectural and aerial photographer Joas Souza
BBC
BBC Regent Street, Photo by Joas Souza
20 Farringdon Road, London
20 Farringdon Road, Photo by Joas Souza
The Shard
The Shard from More London by architectural and interior photographer Joas Souza
The Yellow Building
The Yellow Building, Photo by Joas Souza
Crowne Plaza Hotel London
Crowne Plaza Hotel London, Photo by Joas Souza
Almack House London
Almack House, 28 King St, St. James's, London SW1Y 6QW, Photo by Joas Souza
Lime Street London
Lime Street London, Photo by Joas Souza
City of London
City of London, Photo by Joas Souza
Cavendish Square Gardens
Cavendish Square Gardens, Photo by Joas Souza
Canary Wharf London
Canary Wharf London by architectural and aerial photographer Joas Souza
11 Boulevard de la Plaine Ixelles, Brussels
11 Boulevard de la Plaine Ixelles, Brussels, Photo by Joas Souza
80 Victoria Street, London
80 Victoria Street, Westminster, London SW1E, Photo by Joas Souza
City of London
City of London, Photo by Joas Souza
Lime Street, London
Lime Street, City of London, Willis Towers Watson and Lloyd's of London Buildings, Photo by Joas Souza
Centre Point, London
Centre Point, London, Photo by Joas Souza
Chiswick Business Park
Chiswick Business Park, Photo by Joas Souza
Old Broad Street, London
Old Broad Street, Photo by Joas Souza
Tower 42
Tower 42, Photo by Joas Souza
Park Plaza Westminster Bridge London
Park Plaza Westminster Bridge London, Photo by Joas Souza
Lloyd's of London
Lloyd's of London, Photo by Joas Souza
City Tower, London
City Tower, London, Photo by Joas Souza
City Tower, London
City Tower, London, Photo by Joas Souza
20 Gresham Street, London
20 Gresham Street, London, Photo by Joas Souza
Bullring Shopping Centre, Birmingham
Bullring Shopping Centre, Birmingham, Photo by Joas Souza
Fujitsu Stevenage
Fujitsu Stevenage, Cavandish Road, Stevenage SG1 2DY, Photo by Joas Souza
Clearwater Yard, London
Clearwater Yard, NW1, Photo by Joas Souza
Sainsbury's Headquarters
Sainsbury's Headquarters, 33 Holborn, London, EC1N 2HT, Photo by Joas Souza
10 Portman Square, London
10 Portman Square, Photo by Joas Souza
Square – Brussels Meeting Centre
Square – Brussels Meeting Centre, Photo by Joas Souza
88 Wood Street, London
88 Wood Street by Rogers Stirk Harbour + Partners, Photo by Joas Souza
25 Canada Square, London
25 Canada Square by César Pelli and Associates, Photo by Joas Souza
The Shard, London
The Shard, London, Photo by Joas Souza
207-211 Old Street, London
207-211 Old Street by Joas Souza Photographer
1
2
3
4
5
6
7
8
9
10
11
12
13
14
15
16
17
18
19
20
21
22
23
24
25
26
27
28
29
30
31
32
33
34
35
36
37
38
39
40
41
42
43
44
45
46
47
48
49
50
51
52
53
54
55
56
57
58
59
60
61
62
63
64
65
66
67
68
69
·
·
·
·
·
·
·
·
·
·
·
·
·
·
·
·
·
·
·
·
·
·
·
·
·
·
·
·
·
·
·
·
·
·
·
·
·
·
·
·
·
·
·
·
·
·
·
·
·
·
·
·
·
·
·
·
·
·
·
·
·
·
·
·
·
·
·
·
·